Exam rooms
EuroDent Dentistry Center
Since 1991, it has been trying to bring a smile to Your faces. In a nice and friendly atmosphere, we make sure that each of our patients is treated with due attention and understanding. Highly qualified staff is at Your disposal in seven modern offices, 12 hours a day.
Conservative dentistry Krakow at EuroDent
We treat all kinds of cavities, we have a highly developed technique of root canal treatment, we perform tooth whitening and laser treatment. Children under our care are in a comfortable situation. We provide them with stress-free gel treatment.
Dental surgery Krakow at EuroDent
We perform a wide range of surgical procedures, including: tooth extraction, dental implants, tooth root resection, frenulum plastic surgery, and if necessary, we collect material for histopathological examination.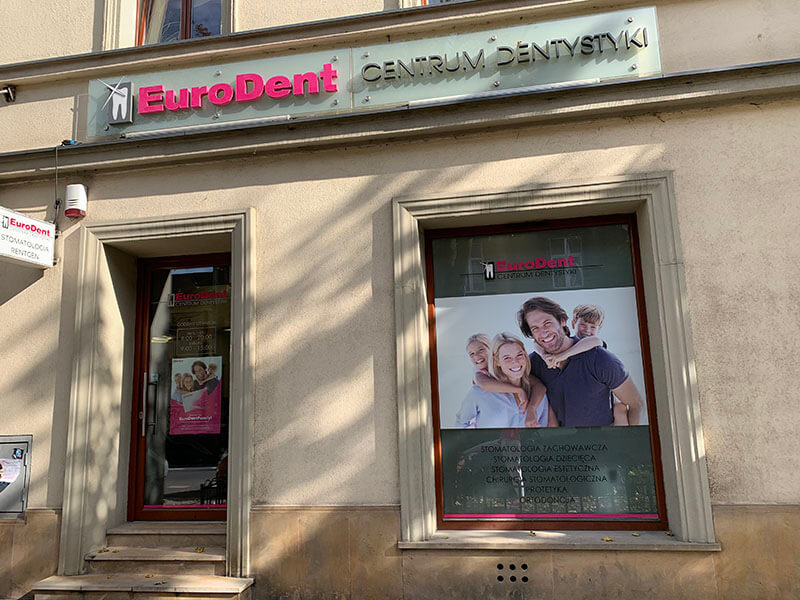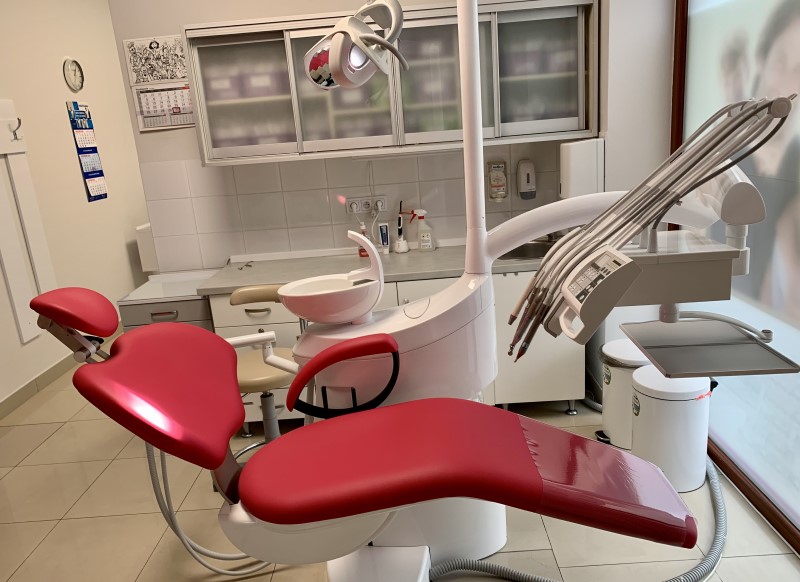 Endodontic Treatment Krakow at EuroDent
We perform Root Canal Treatment under the microscope. Experienced doctors and high-quality equipment guarantee accurate treatment and patients' satisfaction.
Prosthetics Krakow at EuroDent
As part of dental prosthetics, we offer our clients: full dentures, partial dentures, bridges and crowns that allow us to solve even the most difficult cases. For more demanding customers, we make crowns on cubic zirconia and gold crowns.
X-ray imaging laboratory in Krakow at EuroDent
In order to provide our patients with comfort, we have equipped the X-ray imaging laboratory with digital cameras of the latest generation with a low radiation coefficient, thanks to which we are able to take spot teeth pictures, Pantomographic (panoramic) pictures of teeth and Cephalometric pictures.