Offices
We have been trying to bring a smile to the faces of our patients for almost 20 years now. In the pleasant and friendly atmosphere we do our best to treat every single patient with proper care and understanding. High qualified staff is at your disposal in seven modern furnished offices, 12 hours a day.
Conservative dentistry in Eurodent Krakow
We treat all types of caries, we have a high developed technique for the root canal therapy, we offer the teeth whitening and we also use a laser treatment. If you entrust us your children, we'll make every effort to make them feel comfortable. We provide them the stress-free treatment by the special gel.
Special surgery of Eurodent in Krakow
We perform: removal of teeth, implants, surgical procedures in general and local anesthesia, plastic surgery of frenum and – if necessary – we take a material for histopathological examination.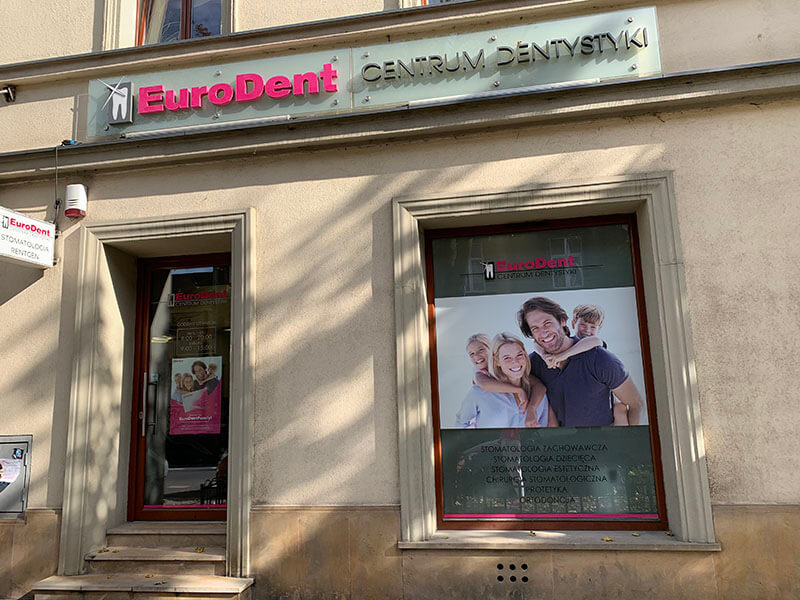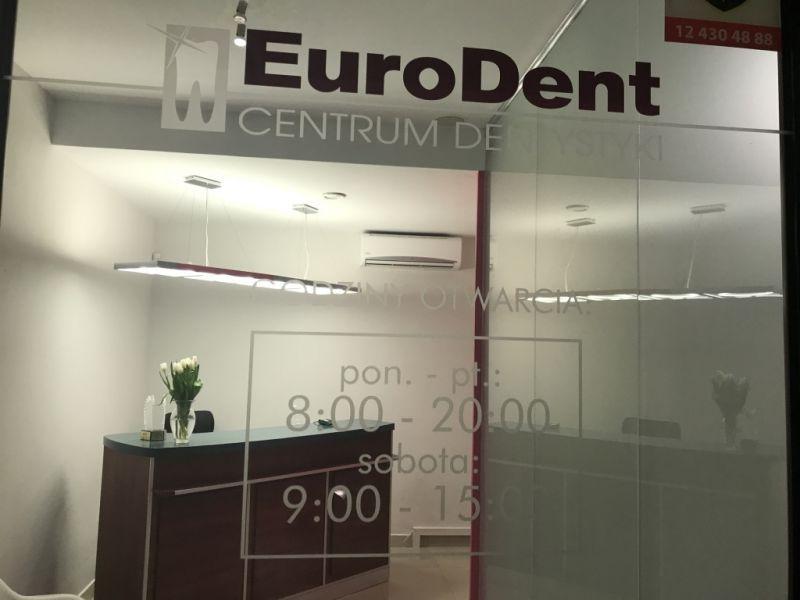 Orthodontics of Eurodent in Krakow
We have a large number of patients who may- because of us- smile broadly, we bring them self-confidence by making the braces (block and the permanent, metal and esthetic).
Prosthetics of Eurodent in Krakow
Wide range of total and partial prosthesis and crowns allows us to resolve even the most difficult cases. For more demanding clients we offer crown of gold and cyrkon.
X-ray of Eurodent in Krakow
In order to provide the comfort of our patients we equipped our X-ray laboratories with new apparatus, which makes it possible to us to take on the spot some punctual, panoramic and cefalometric photos